A Tech-Enabled Order Picking Cart
Order picking in any warehouse operation is critical to efficiency. Quick and efficient order picking, especially in an e-commerce order fulfillment environment is critical to an overall customer experience. Moving items and fulfilling orders with lightning-fast efficiency is now a reality with CASi-CART.
The standard heavy-duty types of carts: warehouse picking carts, steel carts, and utility carts are now a thing of the past. Stock picking, batch picking, wave picking, and other picking processes can be less time-consuming with CASi-CART. Pick location is no longer an issue.
CASI's tech-enabled order picking carts increase productivity in high-volume order fulfillment environments. Order pickers can process multiple orders at the same time without losing efficiency and losing order accuracy.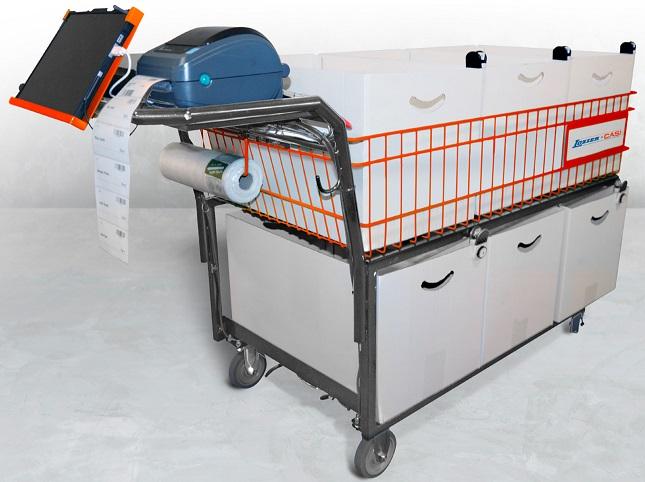 CASi-CART is your perfect in-store BOPIS solution. Our tech-enabled cart is also the answer to efficiency and accuracy for your large order fulfillment distribution center. Reduce last-mile delivery congestion in your supply chain today.
Are you looking to further optimize your order fulfillment process? Take a look at our pick to light system, CASi-PickLight, and our micro fulfillment solution, CASi-MICRO ASRS.