Order fulfillment in small spaces can be challenging. Throughput, productivity, and efficiency can all be negatively impacted when systems are compromised to accommodate inadequate warehouse footprints. By optimizing procedures and equipment, you can keep up with demands without sacrificing performance.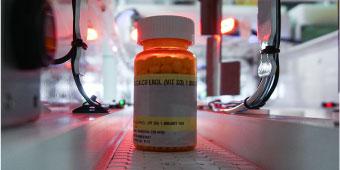 1. Optimize your warehouse inventory
A well organized warehouse is the key to a successful and productive order fulfillment operation. Poorly designed warehouses can slow down processing and become a real roadblock to meeting demand.
To improve the efficiency of your warehouse, first take a look at the design. Does the organization make sense for your workflow? Is there a better way to store inventory that would cut down on processing time? Periodically reviewing your inventory to identify your fastest moving items and reorganizing your warehouse to move those items closest to your picking staff will take time and money in the short run, but will pay off in productivity gains in the long run.
If you're looking for a quick fix, a warehouse barcode scanning system that integrates into your warehouse management system can simplify the inventory process and make locating and storing products much less complicated, especially when your inventory is stacked high on tall shelving or crammed into narrow aisles.
2. Automate redundant processes
While redundancies can be necessary to ensure order fulfillment accuracy, unnecessary redundancies can take up additional time and space that offer no real benefit. By utilizing systems designed to reduce errors, you can cut steps from your process that may be more hassle than they are worth.
Consider adding CASI's dimensioning technology with an inline scale and barcode scanning system to your workflow. This can drastically reduce the amount of labor and space needed to prepare orders for shipping, and can speed up the order fulfillment process. By automating these tasks, you can also free up employees to work on more productive functions.
3. Utilize visualization software in the design of your next warehouse system
Bottlenecks and obstructions are the downfall of many order fulfillment operations. If the flow of product is impeded from the shelves to the packing operation, it can cause costly and unnecessary delays across the entire company. These problems can be amplified when working in a small space.
To improve product flow, utilize visualization software that can intelligently predict slowdowns in your operation before they happen. CASI's visualization software can simulate your entire warehouse before your new order fulfillment or receiving system is built, allowing great flexibility in experimenting with different configurations to optimize flow. Changing plans digitally is much less expensive than making changes after new equipment is installed in your facility. For an example of the types of highly detailed simulations available for your next project, see this video.