SolidShip™ is a complete order fulfillment management software for eCommerce and high volume fulfillment environments. It manages automatic labeling, verification, and package distribution. The SolidShip™ system is designed to control the flow and handling of parcels through the labeling and manifesting process prior to shipping/sortation. Support for all rules-based carriers such as UPS, FedEx, DHL, USPS, Dymo-Eniecia, Bax Global, Purolator, LTL, and countless regional small package carriers. Systems with multi-carrier labels using rate shopping are also included in SolidShip's connectivity.
Single or Multi-carrier shipping systems
Host or shipper provided label
International shipping
Paperless international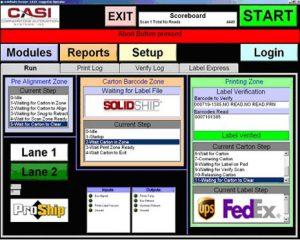 Single Point of Control
Designed as a single point of control for carton manifesting, SolidShip™ will enable you to automate your end of line shipping system. SolidShip™ utilizes our SolidComm™ data management module as a versatile single point interface into legacy WMS and ERP applications and existing conveyor controls. The reporting tools serve as an invaluable asset managing consumables consumption and providing real-time views of throughput.
Designed to Integrate With Rules Based Carriers
SolidShip™ provides an interface to rules based carriers' applications such as UPS Connectship™, FedEx Powership™, and other rules based applications, allowing for automated in-line manifesting of multiple carriers on the same line.
Solidship Interface for International Carriers

SolidShip is designed with your needs and shipping rules in mind. It is powerful and flexible enough to interface even the most challenging shipping requirements with EU/non-EU shipping within Europe as well as other global rule sets and individual country rules requiring documentation.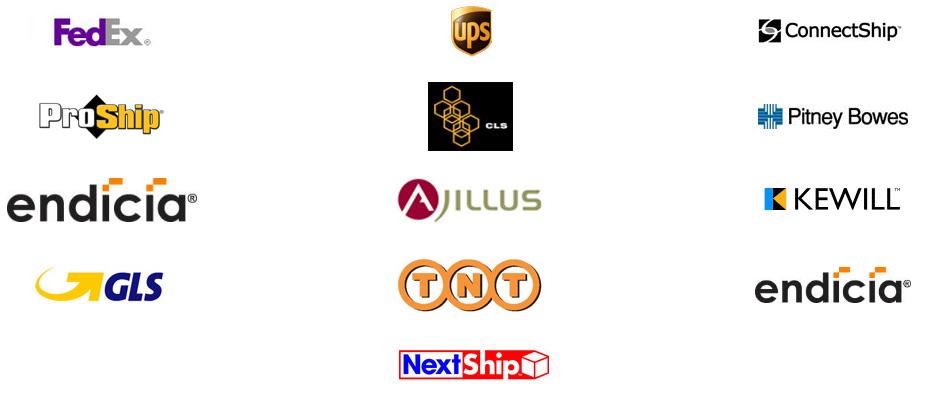 l control is delivered from the rugged CASI Core industrial PC for integrated applications where WCS functions such as weighing, labeling or sortation are required. CASI controllers use solid state data storage, a 23 inch widescreen high resolution HMI and the programming and network flexibility .Net and Windows SQL.
The CASI Core offers standard Ethernet & serial and optional DeviceNet, Profibus, Modbus and Ethernet/IP as options.